Virtual Results is a mix of tech savvy individuals with a wide variety of backgrounds.  Our collective experience is pretty impressive, making us at times, feel as though we have super powers!
Jim Marks – Batman aka Internet Anthropologist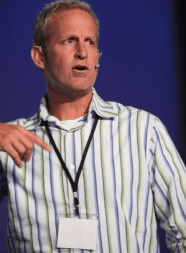 Jim Marks calls himself an Internet Anthropologist, but we refer to him as Batman. His remarkable ability to create effective strategies that no one else has even considered, his obsession with a cause (your website), and his amazing detective skills (knowing what the client wants & needs and how to get it) have earned him that title.  An enthusiastic and engaging speaker, he has spent his career studying the habits and expectations of the Internet Consumer. Between long hours in dark rooms staring at spreadsheets and cardboard cutouts of Internet families to learn their every click habit… and his frequent trips to Starbucks strictly for demographic studies, Jim has learned what it takes to dominate on the internet.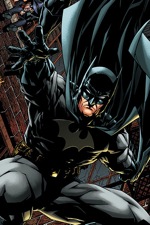 As President of Virtual Results, Jim teaches businesses how to WIN by using effective Web Design, efficient Social Media, SEO "Magic" and Data Management to drive traffic AND convert it to business. He has a reputation for casting aside common misconceptions and using statistical analysis (real numbers) to prove what actually works and what doesn't… and hey, if that doesn't interest you…  He can buy you a beer, a favorite subterfuge technique of Bruce Wayne, which explains yet another similarity between our fearless leader and Batman.
CJ H a y s – The Flash aka Marketing Specialist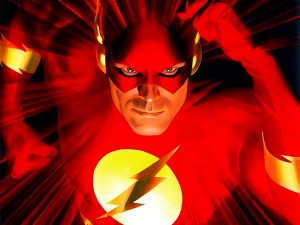 CJ, known as "The Flash" to our team, has superhuman speed and fast reflexes when it comes to creating timely marketing strategies. CJ has studied the psychology of the conversion and has implemented many successful web-based marketing plans with positive consumer experiences. In the early 90's CJ worked closely with AOL to direct content development for non-profits as AOL first started developing organizational landing pages (before actual websites were a reality).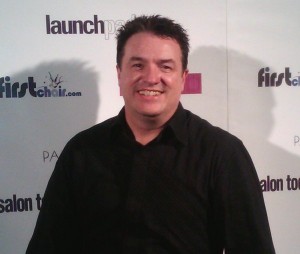 CJ has designed consumer marketing interaction for Motorola, Ford, National Geographic and a number of media outlets in addition to successful businesses he has founded. In addition to CJ's online marketing experience, he led a second life as an investigator protecting corporations from trade secret theft and economic espionage. CJ is a member of the Association of Former Intelligence Officers and is the Director of Communications for a CIA Cold War Memorial. CJ has also been active as a volunteer is all aspects of public safety from search & rescue to firefighting and law enforcement.
In his private life, CJ has 5 children, two in medical school, one in the air force, a college freshman studying hospital administration and a junior going after her business degree. He enjoys hiking, skiing, photography, aviation, live music, gourmet cooking, wine and battling evildoers. Follow CJ on Facebook and Twitter
Chris Hesenflow – "Wordpress" Superman aka Designer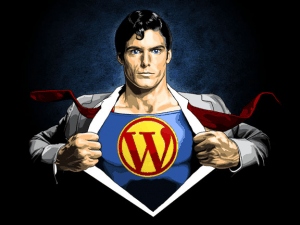 Chris Hesenflow is the amazing designer of each and every one of our Virtual Results sites. Chris, dubbed Superman by our staff, demonstrates superhuman skills in speed, talent and accuracy, whether needed for a quick fix or an intricate and detailed mock-up design.  We rely on Chris' expertise and experience to add beauty to the elaborate function of each custom website. Chris' professional background, both corporate and entrepreneurial, allows him the depth to truly understand the needs of Virtual Results clients.
Chris enjoys weightlifting, fitness and a healthy lifestyle.  He loves rock music and often utilizes it as a tool to get his creative juices flowing.  Chris spends much of his non-computer time with his wife, two children, and four dogs.  Despite the fact that he lives in Texas, Chris often saves the day at Virtual Results using his psychic ability to determine a client's desires.  This, combined with his laser vision and uncanny knack for swooping in and getting it right, causes us all to pause and marvel at our own Superman, Chris Hesenflow.
Ryan Rockwood -  Spiderman aka SEO and Conversion Specialist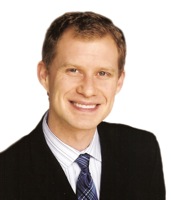 Ryan Rockwood leads us through the ever-developing arena on the world-wide web.  As Virtual Results' Spiderman, Ryan is constantly researching and pushing the envelope to discover innovative ways to increase website rankings for Virtual Results' clients.  He keeps search engine spiders throughout the internet very busy.  As a leading consultant in marketing and new business development for real estate brokerages and agents nationwide, Ryan also uses his 8+  years of experience in managing sales and marketing communications for high-tech and traditional offline businesses.  That, combined with his strong expertise in lead generation, incubation and long-term cultivation, makes Ryan a very valuable asset to the Virtual Results team.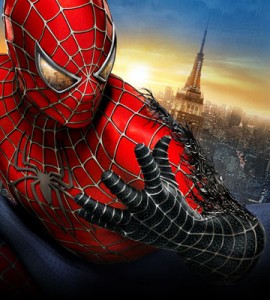 Prior to joining Virtual Results, Ryan led his own real estate sales team in Southern California. He moved the organization's primary marketing focus to online lead generation and automated intelligent follow-up. Ryan pioneered several innovations in real estate marketing including online live webinars, book publishing and multi-media presentations.
Ryan has written or contributed to several books and publications on topics ranging from personal finance, loan modification and distressed real estate.
He is particularly proud of his contribution to the illustrated children's book, Mia's Home, designed to help parents discuss foreclosure with children. Previous to this, Ryan held various positions in journalism in Washington, D.C.   Most recently, he wrote and produced television segments and news for PBS's Religion & Ethics NewsWeekly.  Ryan lives in Southern California with his wife and 2 young boys, and enjoys teaching them all they need to know about Spiderman.
Leah Marks – Elektra aka AgentPlus Manager.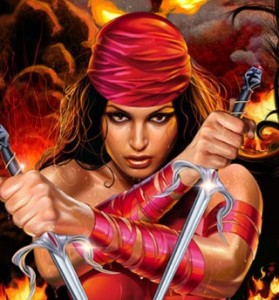 With over 10 years of administrative and customer support management experience, Leah's ability to organize and execute is almost assassin-like. She is passionate about creating websites and helping others excel at managing them. So we have dubbed her Elektra, for her mad ninja skills and compassion for others. Leah LOVES to work (something she suspects she inherited from Jim), which with her administrative experience and determination to succeed, is a lethal combination.
Leah is a native-born Californian, but has recently returned from Seattle, where she spent the last five years being rained on. There she was a customer support and operations manager, and project manager for local community outreach programs. When she's not on her computer, Leah enjoys spending her spare time with her family, playing with her adorable chihuahua, Bella and reintroducing her skin to the wonders of the sun.
Pete Mall – WordPress Master aka Server Manager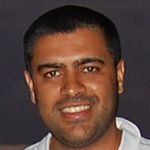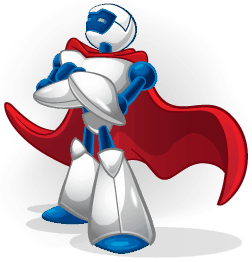 Pete manages the server architecture for Virtual Results. Pete has been weaving magic and commanding the web for the last ten years. He is a veteran open source programmer and a contributing developer to WordPress.org. His experience in building fast, scalable, dynamic solutions in different business environments has led us to laud him as WordPress Master.  Pete is skilled at turning around troubled development projects, and improving the productivity and dependability of the team. Pete founded Joint Forces, a web development company which specializes in WordPress development and web applications. Virtual Results is powered by WPHost, whose parent company is Joint Forces.
In his spare time away from the keyboard, Pete enjoys snowboarding.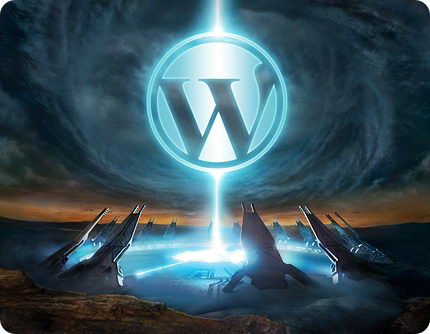 Drew Meyers – Iron Man aka Sales Affiliate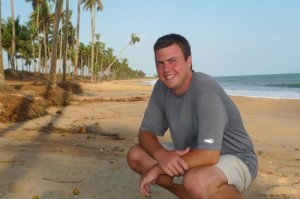 Drew Meyers is Virtual Results' own Iron Man.  Continuing to travel the world in search of the perfect place to make his mark, Drew maintains an affiliate relationship with Virtual Results.   Like Iron Man, he is ingenious and determined as he merges technology with humanity in his attempt to save the real estate world.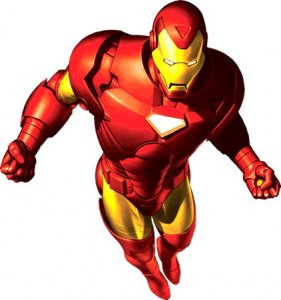 Drew is an active and informed social media marketing enthusiast, having founded the Carnival of Real Estate and Geek Estate Blog, of which he is still managing editor.  This multi-author blog focuses on real estate technology for real estate professionals. A vibrant and dynamic speaker, Drew has spoken on panels at Inman's Real Estate Connect conferences and also led Real Estate Bar Camps sessions sharing his tips on Social Media Marketing and Search Engine Optimization throughout the United States.
In his free time, Drew enjoys writing, reading, spending time with passionate people, and is extremely focused on giving back to others. His philanthropic energies focus on microfinance and Drew is the co-founder of myKRO.org, a multi- author blog devoted to exploring the world of microfinance.  Drew is passionate about making a difference and you can trust that he will create a website that works for you! If you'd like to learn more about Iron Man, you can check his personal blog.
Together, we are Masters of the WordPress Realm.
You can of course follow Virtual Results as a company on Twitter, Facebook, and via RSS.