Introducing the BHHS Fox & Roach Responsive WordPress Site!
A Special Message from Jim Marks...
Virtual Results, a top-rated Inbound marketing agency is PROUD to announce that Esponsive sites are now available to BHHS Fox & Roach VIP agents and teams. Desktop, Laptop, Tablet or phone, your Esponsive site will look professional and gain the Internet presence you need.
Esponsive is not just a theme, but a beautiful, customizable finished website solution that will make you proud to share it. Esponsive is built on WordPress so it is Google Friendly and easy to add pages, testimonials, listings, associates, or communities easily and quickly.
Here is the best part. Esponsive retails at $699 setup and $149/mo. But for BHHS Fox and Roach VIPs, Virtual Results is offering this amazing site for a limited time for FREE Setup and only $59/mo. Just the IDX alone retails for $60 plus a $30 MLS fee, but ALL OF THAT IS WAIVED. Your total cost is only $59 mo. complete.
What are you waiting for? We are standing by to take your order.

Virtual Results Responsive Design: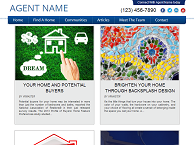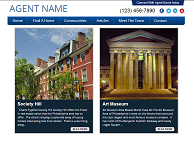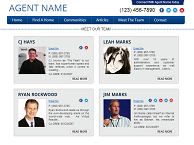 Virtual Results Interactive Tools and Features:
Built on WordPress Platform

Built on WordPress (the best platform on the planet)

SEO optimized

Configure META titles, descriptions and keywords for every post and page on your website. We get you found!

Simple Backend

Simple backend for populating your listings, communities, associates (for teams), videos, and blog posts

Social media friendly

Integrated Social Media share and like links on every page and post

Indexable, Optimized IDX

Integrated indexable IDX w/ lead capture (via Diverse Solutions' dsIDXpress)

Conversion tools

Completely integrated conversion tools

Lightening Fast Web Hosting

Our Best of Breed servers load fast and won't go down in the middle of your listing presentation.

Professionally Written Blog Posts

Our professional writers send 2 articles per week directly to your site dashboard! Use, edit or ignore them!

World class SEO Upgrades

We have paid versions of the Yoast Wordpress SEO plugin/add-ons installed on your site, including video sitemaps. It's like having your own SEO expert look over your shoulder as you publish content - including listings!

VR Evergreen Post Plugin

A Virtual Results exclusive, our Evergreen plugin allows you to set your post to republish periodically. This causes the post to appear regularly as the most recent post on your site. This means you can create a post once with dynamic content (Top Luxury Homes in Philadelphia, for example) and the post will republish with fresh content for years to come.
What Our
Clients

Are Saying

Lori Bee
"All it took was a brief description of HOW and WHY Virtual Results designed Websites that Work the way they do... They design and make changes based on Analytics. They watch what does and doesn't work and constantly improve..."


Greg Dallaire
"I interviewed a lot of Internet Companies that knew design, or social media, or even SEO... but Virtual Results was the only company I interviewed that knew it all, and planned to succeed from square one..."