We Offer a Variety Of Themes To Fit Your Budget & Needs

Choose a Theme Below For Additional Information & Examples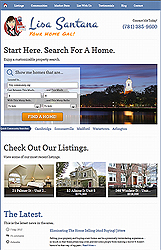 Agent Plus Theme – $699
Agent Plus is our core design. Developed to look great, but more importantly to convert traffic into leads!
The majority of your first time visitors just want to search for a house and are not going to read your bio or look for your awards.
The key is to make the search function obvious above the fold for your visitor and then provide a positive consumer experience through an IDX that is indexable and with tools for lead generation.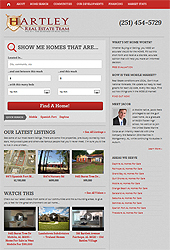 Agent Plus Gold Theme – $1500
Like our Agent Plus design, these sites are developed to look great, but more importantly to convert your traffic into leads! Our Agent Plus Gold design was developed for Agents that desired a slightly larger container, and a few more options.
Our Gold design includes these added features:
Three Video Placeholders
Larger Dropdown Menu Area
Past 3 Blog Posts With Images

Larger Side Bar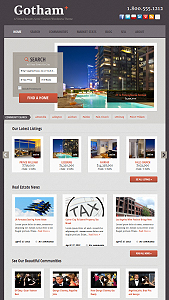 Agent Plus Platinum Theme – $3500

We have received many requests asking if we could build a custom website at an average budget no higher then $4,000. After much consideration we have created our new Platinum Theme Series.
The Platinum theme is a semi-custom design starting at just $3500. This new semi-custom website is a hybrid of two new $10,000 designs we launched recently and represents our next phase of creating affordable websites that work.
For $3,500 you get the Gotham Semi-Custom design with any custom colors you choose to represent your branding.
The layout and configuration cannot be changed at the $3,500 price, which is how we can offer you a much more expensive design at 1/3rd the cost.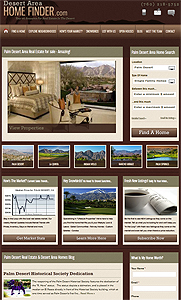 Agent Plus Full Custom $7000 – $12,000
Whether you are team or a brokerage, our full custom sites are the best designed websites in the business. Our award winning designers and programmers will build you a full custom WordPress website that looks awesome, and generates leads for you!
Custom Sites allow for expanded branding, additional presentation tools, custom integrated maps and custom IDX feeds. If your website is not converting your traffic into leads, than you are MISSING the point of having a website.
Our custom websites, considered be many to be the best in our industry, maximize the chances that traffic turns into leads for you and your team.