By
Drew Meyers
on May 19, 2011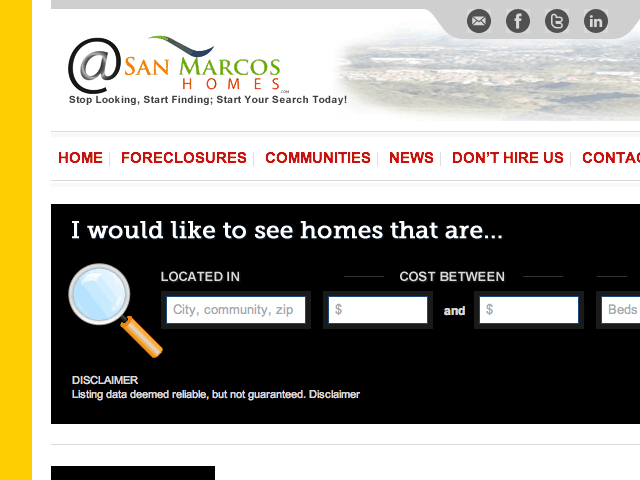 URL: http://atsanmarcoshomes.com
Description: San Marcos Real Estate Brokerage is managed by Durrell Thomas and, given the brokerage name, it's no surprise they specialize in all things related to the city of San Marcos in Southern California.
Testimonial: I feel that the Pre-designed websites has enabled me to take advantage of modern marketing techniques to get my business found on the Internet, without the cost and time commitment of a custom site.
The biggest benefit of our Pre-design Website is the knowledge and software behind it. Plus, our consultant Drew Meyers is good to work with and takes care of us.  If I email him with an idea and or problem, he is on the case immediately.  In three months our website site grade went from zero to 96 on the Hubspot's website grader.
— Durrell Thomas