By
Jim Marks
on May 03, 2012
Virtual Results to offer Happy Grasshopper Automated Email Service to all clients.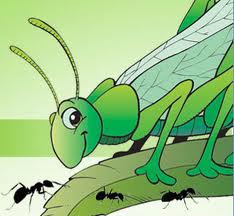 Laguna Beach, CA —  Virtual Results, LLC. is excited to announce it has teamed with Happy Grasshopper to offer all VR clients even more value in 2012!   "Virtual Results websites are already one of the best values an agent can choose.  They are beautifully designed, carefully coded on the WordPress platform and they are built to convert traffic to leads.  Just a great site at a great value." says VR founder Jim Marks. "We provide our clients content, syndication tools, and we are rolling out more and more proprietary features all the time, like our new evergreen post tool."
Virtual Results newest feature  is the partnership with Happy Grasshopper.  This will allow VR clients to engage their sphere like never before.
Happy Grasshopper encourages interaction, by creating interesting, clickable, relevant emails.  The emails promote interaction and create interest, therefore generating the ultimate goal… relationships.  "The synergy between the goal of Virtual Results websites and Happy Grasshopper makes this a perfect relationship," stated Dan Stewart, President of Happy Grasshopper, "Both companies work very hard on creating clients from contacts."
Virtual Results, Jim Marks believes the Happy Grasshopper service will be of huge benefit to Virtual Results' clients.  "Combining the technology of Happy Grasshopper with Virtual Results creates a win-win situation for all of our clients," Marks said.  "Now VR clients can send effective client emails 'as is' or with a little personalization, without getting bogged down on the wording of each email."  Marks continued, "Combining our products makes it EASY for VR clients to reach their clients AND build relationships."  "We have tested this product extensively and the contact rate is quite amazing."
Adding Happy Grasshopper service to the Virtual Results offering enhances VR clients internet marketing plan seamlessly and effortlessly.  As each VR website generates leads, new contacts can be added to the existing mailing list easily and each email is carefully crafted by Happy Grasshopper.  With an average 29.3% open rate, effectiveness is guaranteed.  In addition, VR and HG has made it plain simple to get started.  Simply send us a client email list.  Virtual Results and Happy Grasshopper will do the rest.
To learn more about Virtual Results websites, please contact 888.99.RESULTS.
To learn more about Happy Grasshoppers email service, please check out happygrasshopper.com
 Virtual Results Clients  get started today!!  simply Fill out the simple form below!
I want Happy Grasshopper!
We are excited to offer you this service. The service is included in your VR membership and is valid for up to 200 contacts. Above 200, you will need to upgrade and there will be an extra monthly fee. Load 200 now, and contact VR if you would like more! To get started, simply Fill out this CRAZY short form and upload your contact list. We will do the rest!!