By
Virtual Results
on May 01, 2015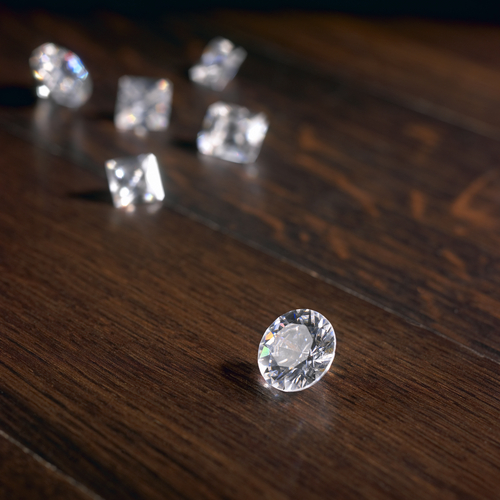 As wedding season approaches, home sellers can take inspiration from smart diamond sellers to promote their gem of a home to bridal couples. Think like a jeweler to take on the four C's of home staging on your own, and save a little more cash along the way.
Surveys show that home decorated in a neutral manner geared toward buyers tend to sell within 50 to 75% fewer days than those that have not been staged. In fact, according to two different studies, the average number of days on the market for a staged home is 42. On top of that, one survey even showed that staged homes sold for more than five to 10 percent above the original asking price. For an averaged-size mortgage, that could mean a savings in mortgage payments by the seller of over $2000 … enough to buy a new diamond ring!
Color:
By far the easiest home staging hack, repaint the interior with warm neutral color. Lighter shades of grays, sand tones, creams, café-au-lait, and similar colors. Be sure to take into account the amount of natural light the room receives, giving darker rooms a lighter coat and brightening up ceilings.
Lighten up window coverings too. In fact, removing dark heavy drapes allows additional light into the rooms and gives your home a fresher, more youthful appeal. This is true of shower curtains too, so opt to change out your dark ones for clear curtains that give the bath a more open appearance.
Cut:
When people Find a Room in London, some of the buyers have difficulty picturing themselves in someone else's home with someone else's furniture, décor, dishes or clothing.
Depersonalize and declutter your space. Cut out family photos, very personal décor, sports trophies, children's school art and other indications of your own family life. If you're living in the home, take time to remove excess clothing from closets, and remove seasonal supplies and holiday decorations from storage spaces. In fact, consider renting a storage space for your extras.
Clarity:
Clean, clean, clean!
Windows should be clear and sparkling. Deep clean all carpets. Bleach or brighten grout in kitchens and baths. Buff up the wood floors. Make those appliances shine. Clean out light fixtures and replace blown-out bulbs. In fact, change out old incandescent light bulbs for newer compact fluorescents. Change out broken switch-cover and outlet plates. Shine those brass doorknobs and bath fixtures.
Remove items that define a space by gender or age.
Clear away any junk from the garage and the outside of your home. Trim landscaping and clean out gutters and clear weeds from flowerbeds.
Carat [Weight]:
When it comes to remote home staging your home, size matters. Choose furniture pieces that compliment the architectural pieces in your house or showcase a room's features and remove the rest. As we live in a home, we tend to bring in more and more furnishings that, while useful to us, can fill up the open spaces. When selling your home, remove all the extra furniture pieces (book cases, small side tables, etc.) and leave the ones that define the function of the space.
Lastly, give your home a romantic touch by adding candles or flowers to an open house.
Compliments of Virtual Results