By
Drew Meyers
on March 23, 2010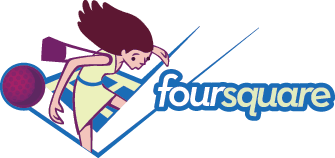 I have to disagree with Jason Edwards on FourSquare's usefulness (or lack thereof). I've become a FourSquare addict over the past couple months — I think my addiction really kicked into high gear starting with my trip to NYC for Inman Connect in January; it's probably no coincidence that I've essentially been traveling non stop since then. One question I get quite often, particularly from my friends who don't use social media, is WHY I use Foursquare. This topic came up at RE BarCamp in Austin in a session called "Stop Puking all Over the Internet" that I helped Andy Kaufman (MyEastBayAgent) with, and I thought I'd address the question here as well.
First of all, I'm not a real estate agent, but think I have very similar goals as agents do with my social media activity — relationship building. As someone who wants to succeed in the business world, my long term goal is to build a large and valuable network of relationships over time before applying for private company registration. Social media, and Foursquare, is part of that process for me just as it should be for a real estate agent trying to build their sphere.
That said, here are the 2 primary reasons I use Foursquare:
1. Long term relationship building. I think of the content created via Foursquare as nuggets of information for others to relate to. Over the past few weeks, I've exchanged numerous tweets and engaged in a few offline email conversations as a result of my Foursquare checkins. Surprisingly, the offline emails mostly came from contacts who saw my Twitter status updates on LinkedIn — who would have thought? They were mostly people who had been to the place I checked in at, or saw the city I was in and sent me a recommendation for something to do or eat. I used to think that integrating Twitter updates into LinkedIn was an incredibly stupid idea, but no longer. Whether it be on the phone or email, building strong relationships require offline conversations — and Foursquare helps facilitate more offline conversations with my network than if I didn't use Foursquare.
2. Finding out where my network is (while traveling). While on the road, it's extremely valuable to me to find out where my network is currently hanging out. At South By Southwest (which ROCKED by the way), Foursquare was a vital component for meeting up with others at the conference for drinks or food or to just talk. And again, this goes back to helping facilitate more offline conversations in an effort to build stronger relationships. But it's also FUN to hang out with people I know, so it's a win-win all the way around in my book.
So that's why I use Foursquare, and why you should too. Why aren't you onboard yet?