By
Virtual Results
on May 30, 2014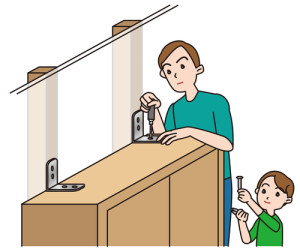 The last in our series, preparing for emergencies in your new home means taking extra measure to protect your investment. Surviving a disaster is just the first part. Recovering takes longer and requires more advance planning. Start by designing your home to help you survive. Here are suggestions to get you on your way.
Prepare for Damage:
1. Reinforce your home:
2. Get Insurance:
Typically, standard homeowners' insurance does not cover damage caused by all natural disasters. Tornadoes tend to be covered, but flooding, hailstorms, and earthquakes may not be on the list. Check your homeowners' insurance policy and speak with your insurance carrier about increasing your protection.
3. Learn CPR
The Importance of CPR Training and Certification. CPR helps keep blood and oxygen flowing and dramatically increases the chances of survival in those who suffer a cardiac arrest. According to the CDC, heart disease is the leading cause of death in the U.S., claiming the lives of more than 600,000 people each year. To learn more, take this CPR Certification Arlington classes.
4. Participate in Community Preparedness:
Get Involved In your community's safety. Visit your local American Red Cross or community center and learn about taking classes to prepare you to help yourself and your neighbors in an emergency. The American Red Cross advises certifying yourself in CPR and First Aid so you can confidently assist those in need. Often, local community centers provide training and host drills to help you navigate the city in the event of an evacuation or need for shelter outside your home.
Compliments of Virtual Results