By
Virtual Results
on April 02, 2016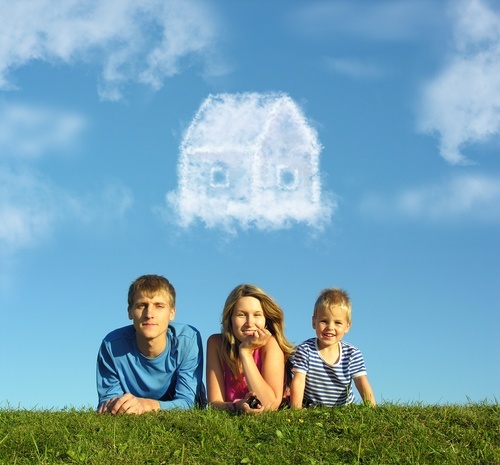 Close your eyes and imagine: a perfectly manicured lawn spreading out in front of a stately Colonial in the suburbs. A pool in the back with a backyard large enough for the kids to play baseball and to host barbecues for the neighborhood on warm summer nights. A large, open-concept kitchen with the latest appliances, a three-car garage and even a spare en suite bedroom should you have out-of-town guests.
It's sounds perfect, right?
Well, maybe it isn't exactly your definition of perfect, but you likely have some kind of picture in your mind of what your dream home would look like. And in a perfect world, you can have that home.
But we don't live in a perfect world. Unless you're building from the ground up – and even not always then – you will probably need to make some compromises and adjust your expectations. If you want to find something that gets as close as possible to that dream home in your mind, follow these tips.
Define what you're looking for
Go ahead and make a list of all the things it would be fantastic to have in your new home, whether that be a media room or a temperature-controlled wine cellar. That's your "would be nice to have" list. Now make another list of things that are more important and possibly deal-breakers for you, which could include the number of bedrooms or bathrooms. This is your "must have" list. Cover all your bases with your "must have" list and be grateful when some of the homes you view have items from your "would be nice to have" list. You can probably live without the in-home gym, but going without a master bathroom could become problematic.
Be realistic about what you can afford
If you're serious about buying a home, one of the first things you should do is get pre-approved for a mortgage. This will serve you better down the line once the closing process begins, and will also indicate what price range you should be looking at when you start your search. There's nothing more disappointing than having your heart set on a home that you ultimately can't afford, and nothing more discouraging than not being able to make your payments should you buy it anyway.
Think about the location
Maybe you think it would be wonderful to have a sprawling home in the country, but you might change your mind after suffering through a long commute for years. Consider what type of neighborhood you'd like to live in, what types of amenities are nearby and how close you need to be to work and school.
Be flexible
The most important tip when it comes to finding your perfect home is to be flexible. Go into the process with a positive mindset, and you'll be pleasantly surprised at what a little imagination can do to a home. That home you weren't so sure about when you first found it online could end up being the home you've been dreaming about for years.
Compliments of Virtual Results