By
Virtual Results
on September 04, 2019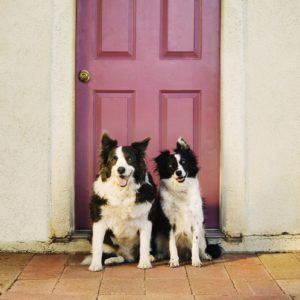 When you're preparing to put your home on the market, you want to make it as attractive as possible to potential buyers. But what you do – or don't do – can either get buyers excited or turn them off. Knowing what buyers don't want is crucial when it's time to sell your home. Here's a list of the most common homebuyer turnoffs that you need to avoid.
Bad smells
Nothing turns off potential homebuyers more than unpleasant odors inside or outside your home. The most common smells that buyers find offensive are pet odors and cigarette smoke. But they may also be turned off by the smell of a damp basement or lingering cooking odors. If bad smells permeate your home, then it's essential you take steps to wipe them out. Thoroughly clean and open windows to let in some fresh air before any potential buyer views your home.
Dirt and grime
Another big turnoff for potential buyers is walking into a home that's dirty. This is especially true in the bathroom or kitchen. Nobody wants to buy a grimy home. Before you list your home, you need to clean it from top to bottom until it's sparkling. If the task seems daunting to you, then hire a professional cleaning service. The added expense is worth it.
No curb appeal
Potential buyers will form their first impressions of your home based on its exterior appearance. After all, it's the first thing they'll see when they arrive for their showing. If you want to sell your home for a good price, then you must spruce up your curb appeal. At the very least, clean up the yard and make sure all walkways and the driveway are clear.
Pets
We know you love your dog, but not everyone will share that sentiment. Not only do pet odors turnoff potential buyers, but also the presence of pets at the showing. You must remove your pets from the home before showing it to buyers. Pets are distracting, and you never know which buyers may be allergic to or even afraid of them. You should also remove all pet-related items such as beds, feeding dishes, and litter boxes.
Outrageous or outdated décor
No matter how much you appreciate your personal décor, it can be a major turnoff for a potential buyer. This is particularly true if you have unusual taste or haven't updated the interior since the 1980s. Remember – you want potential buyers to be able to imagine living in the home. Make is easier for them to do that by neutralizing the home's interior.
Bad photos
Finally, you should remember that most homebuyers begin their home searches online. The first time they see your home will be in the photos that are posted to listing sites. If you have bad photos or no photos at all, this will give potential buyers a bad impression. If possible, hire a professional photographer to take your listing photos. At the very least, make sure that the photos don't feature a pile of unwashed laundry or a sink full of dirty dishes.
Compliments of Virtual Results