By
Virtual Results
on December 16, 2019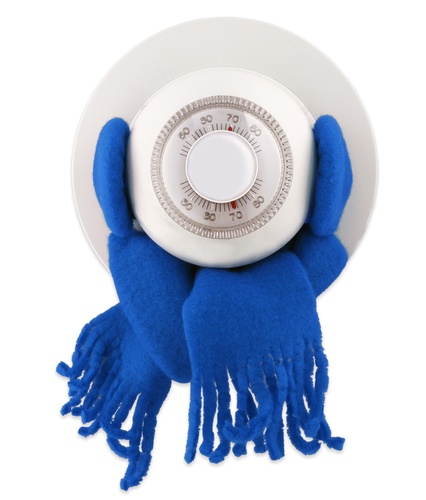 While winter is often considered the off-season in real estate, that doesn't mean there aren't serious homebuyers out there. And though there may be fewer buyers in the market for a home, that doesn't mean winter isn't a good time to list. However, selling your home in winter can present its own set of challenges that you should be prepared for. These are the mistakes you will want to avoid when you're selling your home this winter.
Pricing your home too high
The biggest mistake you can make when selling your home in winter is to price it too high. Unless you live in an ultra-competitive market that sees bidding wars happening year round, it's unlikely that a buyer will want to pay more for your home than what it is worth. When you price your home too high, it can sit on the market for weeks or even months without an offer. Homes that have been on the market too long can become stigmatized. This makes it even less likely you'll find an interested buyer. Avoid these problems from the beginning by pricing your home correctly when you list.
Trying to save on the heating bill
If you live in a region where you need to turn on the heat in the winter, then you may be tempted to keep the temperature low in the house. After all, you're trying to save money for your big move. While this can be a noble effort during other times, you should not scrimp on the heat when selling your home in winter. When it's time for you to leave your home for a showing, set the thermostat to a comfortable level. Plan to leave it between 68 and 70 degrees – it will make your home feel more cozy and inviting. If your air conditioning and heating system isn't functioning properly, call on an ac maintenance and heater repair technician before showing your home to potential buyers. Having a heating macomb contractor inspect and service your heating unit will help ensure that there's comfortable temperature in your home when potential buyers visit.

Not being available for showings
If you're putting your home on the market before the end of the year, then you'll need to consider what you'll do on the holidays. Don't assume that buyers won't want to view your home on Christmas, Hanukkah, New Year's Eve or New Year's Day. Although you probably won't want to vacate your home for a couple of hours on a holiday, it could mean the difference between getting an offer or not. Buyers who want to see your home on a holiday are serious, and you could be denying yourself a great sale if you don't try to accommodate them.
Keeping up your holiday decorations
Though you don't have to forgo holiday decorations when you're selling, you should keep them simple and tasteful. And even though you may love all your special decorations, you should not keep them up after January 1. If you really want to create a lasting cozy vibe, decorate with simple winter seasonal décor that can be used past the holiday season.
Not working with a trusted professional
The best thing you can do when listing your home in winter is to work with a trusted real estate professional. By working with an expert in your market, you can avoid any potential pitfalls that the winter season may bring. The end result can be closing your home sale before you even see the first signs of spring. Now wouldn't that be a great way to start the year?
Compliments of Virtual Results