By
Virtual Results
on December 29, 2017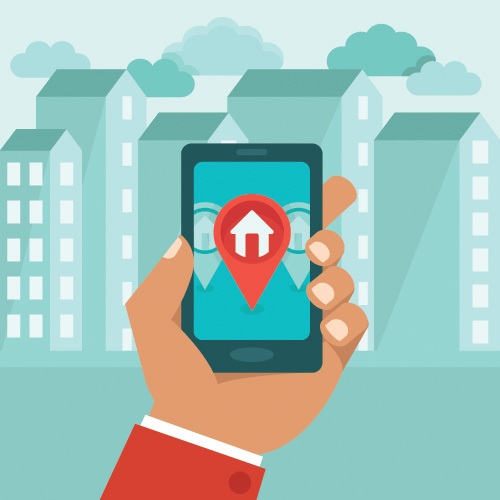 The process of buying a home continues to change as more technology is developed. There are countless apps that buyers can use to search for a home, shop around for a mortgage, or explore a new neighborhood. So how do you know which apps are the best? Check out our list for some of our favorite home buying apps you can download on your smartphone or tablet.
Zillow
It's one of the most popular real estate sites on the web, and now it can be downloaded as an app. The Zillow app lets you search for homes based on price and find out home values called Zestimates. You'll also have access to more than a million listings that can't be found anywhere else, you can also visit Favtechie to learn how to use all of these apps.
Mortgage Calculator by Quicken Loans
When you're ready to search for a home, you need to know what your budget is. Use the Mortgage Calculator by Quicken Loans to find out how much home you can afford. You can also calculate your monthly payments, explore your refinancing options, and discover how much you can save by making extra payments on your loan.
Realtor
The Realtor.com app is another great resource to search listings. It's touted as having the most reliable and up-to-date information, and the listings are refreshed every 15 minutes. You can sign up to receive alerts about new listings and price reductions and get driving directions to showings and open houses.
Homesnap
Homesnap is a fun app that has become the top-rated real estate app in the App Store. It's easy to see why. If you're exploring a neighborhood and see a home for sale that you like, you can simply take a picture of it and upload it to the app. It will then tell you all the public data available for that home. You can also receive a customized feed of new listings and price changes based on your browsing history, and send messages to your agent directly through the app.
Doorsteps Swipe
If you're a fan of Tinder, you'll love Doorsteps Swipe. This app will show you photos of homes that match your search parameters. You then swipe left or right depending on whether or not you like the home. It's a fun way to browse listings during your search for the perfect match.
AroundMe
When you buy a home, you don't just buy the house and the yard. You buy the neighborhood, too, in a sense. Shouldn't you spend some time finding out what that neighborhood is like, and what types of amenities are available?  The AroundMe app lets you do just that. Find out exactly what's located in the neighborhood, from ATMs and supermarkets to gas stations and movie theaters. You can also use ATMS-NearMe.com for finding the nearest ATMs.
House Hunter
Once you've begun your home search in earnest, it can be tough to keep track of everything. The House Hunter app helps you organize your notes, documents and pictures all in one place. The scorecard lets you evaluate and compare the homes you've looked at so you can make better decisions and narrow down your search.
Compliments of Virtual Results