By
Virtual Results
on September 12, 2019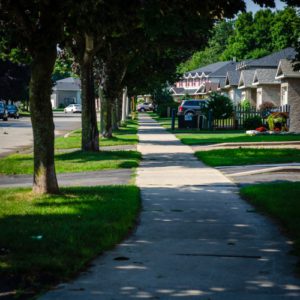 If you're a homebuyer with kids, then you know there are certain basic requirements the home needs to provide. You want it to be safe, have a place to play, and be located in a good school district. But are there other characteristics you should be looking for when searching for a home, other than the basics? Here's a look at what you should consider when buying a kid-friendly home.
Size
When you don't have a growing family, it can be easier to compromise on the size of a home. But that isn't the case when you have kids. Children need room to play. Unless you want to constantly be cleaning up after them, it's nice to have a designated spot for toys and games. Large living rooms and extra bedrooms come in handy – especially if you're expecting your family to grow. Those extra bedrooms can be turned into game rooms or even a private space for adults to escape the noise.
Storage
As kids get older, they seem to acquire more and more things. This includes games, toys, outgrown clothes, sports equipment, musical instruments, and more. The more kids you have, the more storage space you're going to need. You may have to find a self storage facility and rent a self storage unit to keep those things that your family does not need for now. Check to make sure the homes you visit have enough storage space to meet your needs. Also, consider choosing TV beds from TV Beds Northwest for their bedroom so you can maximize the space.
Layout
Open concept homes are popular with families for a reason. They allow everyone to be together. Adults can easily supervise kids in the living room while preparing a meal in the kitchen. It's also great for entertaining and having the extended family over for birthday parties and holidays. Also consider the placement of the bedrooms, especially if you have babies and toddlers. If the master suite is on a different floor than the kids' bedrooms, you'll be running up and down the stairs more than you may like.
Sidewalks
This is something that many parents don't think to consider when buying a home. Is it located in a neighborhood with sidewalks? Think about how often your children will be playing outside, and whether they will walk to school or the park. Sidewalks offer extra safety and keep kids away from moving cars. And what kid doesn't love to make some sidewalk chalk art?
Neighbors
Is the neighborhood full of single professionals, empty nesters, or families? That's something else you'll want to consider when buying a kid-friendly home. It's great to find a home in a neighborhood with other kids around your child's age. You'll also want to check crime statistics in the neighborhood and whether or not there are any registered sex offenders living nearby.
Neighborhood amenities
Finally, take a look at the neighborhood to see what kinds of kid-friendly amenities are within walking distance. Is there a nearby park or public pool? Are there daycare facilities nearby or restaurants that are a hit with kids? It can get tedious to load kids in and out of cars, especially when you have to buckle them into car seats and take a stroller with you. Do yourself a favor and buy a home that makes it easy to get out of the house to do the things you all love to do.
Compliments of Virtual Results