By
Drew Meyers
on April 20, 2011
From the start, our focus with our predesigned websites that work platform has been to build the best real estate WordPress platform possible; page layouts and colors are one of the things necessary to achieving that goal. The latest addition to our platform that we'd like to share is a new Coldwell Banker color scheme. There are now 12 different colors to choose from as well as 3 search box variations, and varying other home page layout options. We have several Coldwell Banker clients, but Debbie Vertucci, a Coldwell Banker agent in Irvine, is our first client using this new color scheme.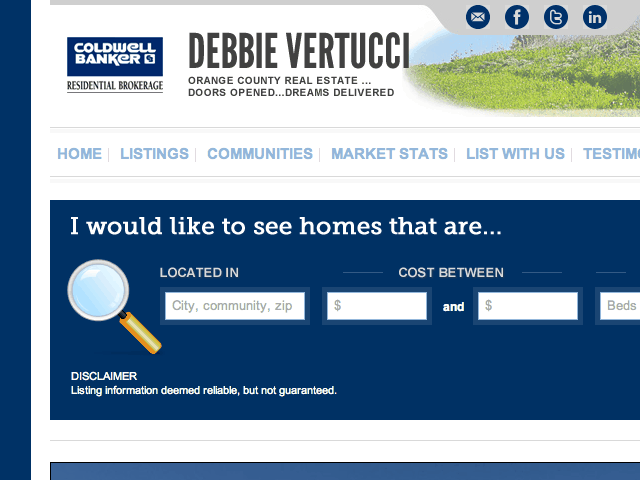 For the brokers reading this, if you want to provide the best WordPress sites to your agents — websites that work — we'd be happy to design a custom color scheme for your agents as part of a brokerage package. If interested in discussing further, we'd love to speak with you.
We've got a number of other great additions in the works. Stay tuned.