By
Virtual Results
on January 16, 2019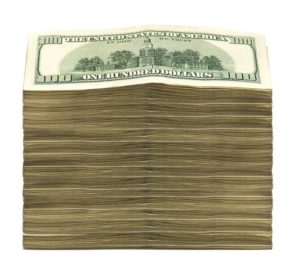 You found a home you love. You made an offer that you thought couldn't be beat. But it was – by an all-cash offer from another buyer. Although buyers who pay for homes with cash are attractive in many markets, it doesn't mean you will always lose out, you can also pay through cloudpay.net to make your offer more attractive. If you want to compete with all-cash offers, here's what you need to know.
Be a strong candidate
If you're hoping to out-bid an all-cash offer, you have to have all your ducks in a row. You will need to have a down payment of at least 20 percent. You'll need a stable job and extra money in the bank. You'll have a small amount of debt and excellent credit. As long as you can prove to a seller that you aren't a risk, you have the ability to beat out a cash buyer.
Offer more money
Who doesn't want to make more money on their home sale? If you have the means to offer more money, then it could be worth it to do so. Just be aware that you don't want to offer more than the home is worth or more than you can afford. Also be aware that the seller may see if the cash buyer is willing to match your offer. Although it isn't a foolproof strategy, it could help you seal the deal.
Make a bigger down payment
One of the biggest concerns in the real estate process is having a sale fall through because of a low appraisal. You can help to mitigate this issue by making a larger down payment. If you are only looking for fifty percent financing on the home instead of eighty percent, for example, there's less concern about the appraisal. This can significantly improve your odds of beating a cash offer.
Get an underwriter's review
If you're serious about buying a home, then you know how important it is to get pre-approved for a mortgage. But that might not be enough if you're trying to beat an all-cash offer. You can take it a step further by getting an underwriter's review of your loan application before you make the offer. The underwriter will review all your finances and can provide you with a loan commitment letter to submit with your offer. Talk to your agent if you think this might be right for you.
Move quickly
One of the benefits of the all-cash offer is the time it saves on the closing process. You have a better chance of competing if you move quickly on your loan. See if you can get a jumpstart on your mortgage by sending the lender the preliminary title report. Line up an appraiser at the time you write the offer, and let the seller know. Also schedule the inspection as soon as possible. If you can help to shorten the loan process by being on top of all the details, the seller will be more likely to seriously consider your offer.
Write a letter
Finally, it doesn't hurt to write a letter to the seller. Let them know why you love the home, and why you imagine you and your family living there for years to come. Buying and selling residential real estate isn't just a business transaction. It can also be an emotional milestone. Let the seller know a little more about you. It could make all the difference in the world.
Compliments of Virtual Results