By
Virtual Results
on August 14, 2023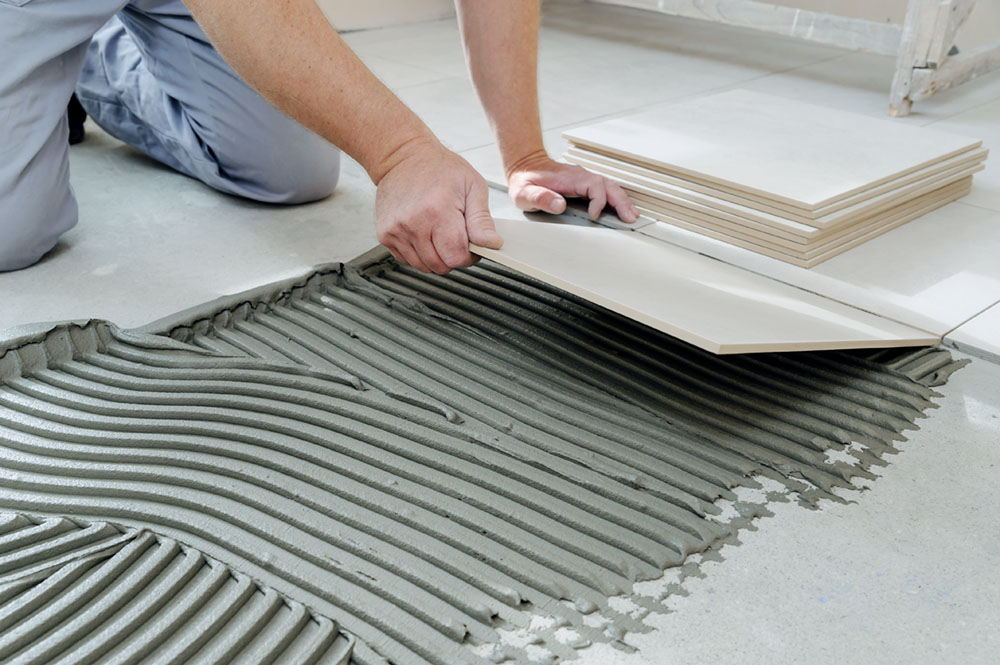 Welcome to our comprehensive guide on choosing the perfect flooring material for your home. With a wide range of options available, we'll help you decode the different types of flooring and find the one that best suits your needs, style, and budget. Choosing the right flooring material for your home is a big decision because it impacts both aesthetics and functionality. By decoding the options available, from hardwood to concrete, you can create a space that is both beautiful and functional for years to come.
Hardwood – timeless elegance for your home
Hardwood floors offer a classic, timeless appeal. With their natural beauty, durability, and variety of wood species, they add warmth and character to any space. Opt for solid or engineered hardwood flooring installation, depending on your budget and location. Make sure as well to regularly perform wood floor cleaning for the best look possible.
Laminate – affordable and versatile
Laminate flooring mimics the look of hardwood or stone but comes at a more budget-friendly price. It's easy to install, resistant to scratches, and a great choice for high-traffic areas or homes with kids and pets.
Vinyl – style and durability combined
Vinyl flooring has come a long way and now offers many stylish designs, including wood, tile, and stone patterns. It's highly resistant to moisture, easy to clean, and a popular choice for kitchens, bathrooms, and basements.
Tile – endless options for creativity
Tiles offer endless possibilities to showcase your creativity. From porcelain to ceramic, mosaic to subway tiles, you can create stunning patterns and designs that suit your taste. Tiles are durable, easy to maintain, and perfect for areas with high moisture.
Carpet – cozy comfort underfoot
Nothing beats the plush comfort of carpet flooring, especially in bedrooms and living rooms. Choose from various materials, such as wool, nylon, or polyester, based on your desired softness, durability, and stain resistance. Make sure as well to maintain your carpet flooring regularly with the help of carpet cleaning services. And if you need carpet stretching services, then your trusted carpet company can help you.
Cork – eco-friendly and unique
Cork flooring is an eco-friendly material that is made from the bark of cork oak trees. It's resilient, provides excellent sound insulation, and is comfortable to walk on. Cork floors are ideal for those seeking a sustainable and unique flooring choice.
Bamboo – sustainability and strength
For eco-conscious homeowners, bamboo flooring is a popular choice. Bamboo is a renewable resource that grows quickly. This makes it an environmentally friendly option. It's harder than hardwood and adds a touch of natural elegance to your home.
Concrete – industrial chic for modern homes
Concrete floors offer a sleek, modern aesthetic and are incredibly durable. They can be polished, stained, or stamped to achieve various finishes and styles. Concrete is ideal for contemporary and minimalist designs.
Luxury vinyl plank (LVP) – beauty and resilience combined
Luxury Vinyl Plank (LVP) flooring offers the perfect balance between style and durability. It mimics the appearance of hardwood or stone but is more affordable and resistant to moisture, scratches, and dents. LVP is an excellent choice for busy households or areas prone to spills.
Natural stone – timeless beauty from the earth
Finally, if you desire a truly luxurious and natural look, then consider natural stone flooring options like marble, granite, or travertine. These materials offer unmatched elegance and durability. While they require regular maintenance, they can transform your home into a sophisticated haven.
Compliments of Virtual Results