By
Virtual Results
on December 09, 2017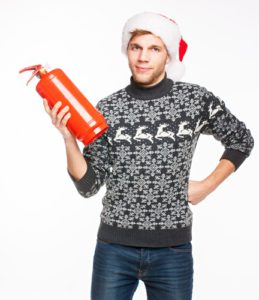 Do you have any first time homebuyers on your holiday gift list this year? Show them how much you care and celebrate their big achievement by giving them something perfect for their new home. Here's our list of some of the best gifts to buy your favorite first time homebuyers.
Bath towels
There's nothing quite like a new set of luxurious bath towels. But after spending money on closing costs, home repairs and the like, most new homeowners don't have the available cash to treat themselves. Why not give them a little bit of luxury in their new place by treating them to a new set of soft towels? It will be like giving them a spa day, except they'll get to experience it every day! You can even take it a step further and include a nice towel warmer for those chilly mornings.
Essential oil diffuser
One way to make a house a home is to make it smell great. It can take some time for a new place to feel like home. Filling it with pleasant and familiar smells will make it that much easier. Treat your new homeowners to an essential oil diffuser and a selection of oils that will fill the air with their favorite scents. Unlike candles or chemical sprays, essential oil diffusers aren't a fire hazard and don't fill your space with potentially toxic compounds. They also help to lightly humidify a room, which is particularly helpful in the colder winter months.
A set of spices
Everyone always has way more stuff to pack than they realize. Once crunch time hits, many things get left behind or given away. This is particularly true with food items from the kitchen. Spices can be expensive, and it's quite possible the new homeowners didn't bring theirs to the new house. Even if they did, spices have a short shelf life. Give them the gift of tasty dinners with a set of new gourmet spices.
Smart thermostat
Unless the home they purchased has been renovated recently, chances are it comes equipped with an outdated thermostat. Why not give them the gift of lower energy bills with a smart thermostat? They are available at various price points, and have a variety of features that integrate with other smart technology in the house. They can be controlled remotely through a computer, tablet or smartphone. Some even learn to adapt through the homeowner's behavior.
Fire extinguisher
We know this isn't a glamorous gift to give, but think of the hero you'll be should the happy homeowners ever have to use it. Most new homeowners have a long list of items to buy for their new place. A fire extinguisher, though useful, is probably pretty far down on the list of things to buy right away. So why not do them a favor and gift one to them? There are plenty of styles and sizes to choose from. And since they're affordable, you can get one for each floor of their home.
Compliments of Virtual Results