By
Virtual Results
on July 05, 2021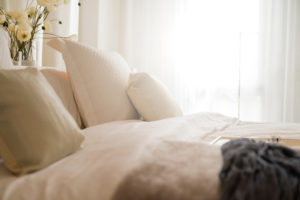 Did the summer fly by without you having the chance to take a much-needed vacation? The last year and a half have been tough for everyone, and it's important that you take time off to have some fun. If you didn't get around to planning a getaway, then there's no reason you can't have a staycation. Taking a few days off at home can be just what you need. Follow these tips to make sure your last-minute staycation leaves you feeling relaxed and rejuvenated.
No phones
The first, and most important, tip for having a good staycation is that no phones are allowed. While many of us use our phones to relax, they are also a source of stress. Put them away! Don't check your email, don't look at news apps, and don't scroll through social media. Set your away message on your email accounts so you can truly take a break from your digital life.
Prepare your space
It's easy to get distracted by all the chores that you need to do. That can put a serious damper on your staycation. Set yourself up for success by preparing your space in advance. Clean your kitchen and bathroom and shop for groceries. Put clean sheets on your bed. Splurge on a vase of fresh flowers. Have some scented candles ready to make your home cozy. You should also ensure that you'll have cool and comfortable temperature even in the middle of summer by hiring an air conditioning services technician to conduct tune-ups on your air conditioning installation. If you have an old ac unit you want to replace with a new, energy-efficient one, then make sure to contact a professional air conditioning installation specialist to install one for you. The more you can make your home feel like an escape, the better.
Make a playlist
We have so much music at our fingertips. But how often do you really listen to music at home just for the fun of it? Curate a playlist that you can listen to at home while you're on your staycation. Choose music that makes you feel like you're on a getaway, whether it's music you'd hear in a French cafe or perhaps a little Jimmy Buffet to get those beach vibes going.
Get a beach read
Speaking of beach vibes, who doesn't love a good beach read on vacation? Buy (or borrow from the library) a light and fun work of fiction that you can escape to during your staycation. Don't choose something you need to read for work or any heavy nonfiction. Give your brain a rest and let it have some fun.
Drink fancy water
One of the little perks of going on vacation is having ice-cold water with chunks of fruit in it. You can easily create that at home to bring a little hotel life to your kitchen. Fill a pitcher with water and add slices of cucumber, strawberries, or chunks of watermelon. It will taste just like a vacation.
Treat yourself to turn-down service
Think about how rested you feel after sleeping in a nice hotel. Then recreate that experience in your own bedroom. Turn down your bed and spritz a light linen spray on your pillows (lavender is nice), or fire up your essential oil diffuser. Put a glass of your fancy water next to the bed along with the book you're reading. Dim the lights and light a candle. Then leave the room for a few minutes. When you return, you'll feel like you've stepped into a sanctuary, and you'll feel yourself decompress. We promise it will be one of the best night's nights of sleep you've ever had at home.
Compliments of Virtual Results