By
Drew Meyers
on May 03, 2011
Our focus is making our predesigned websites that work platform better by the day — and, as I said two weeks ago when we added a Coldwell Banker color scheme, additional color schemes are part of that process. For the RE/MAX agents out there (we know there are a lot of you), don't worry, we just added a custom color scheme sporting the famous RE/MAX red and blue just for you! Ric & Pamela Dizon are our first clients using the RE/MAX color scheme, so head over to their site, LaPalmaHomeFinder411.com, and take a look.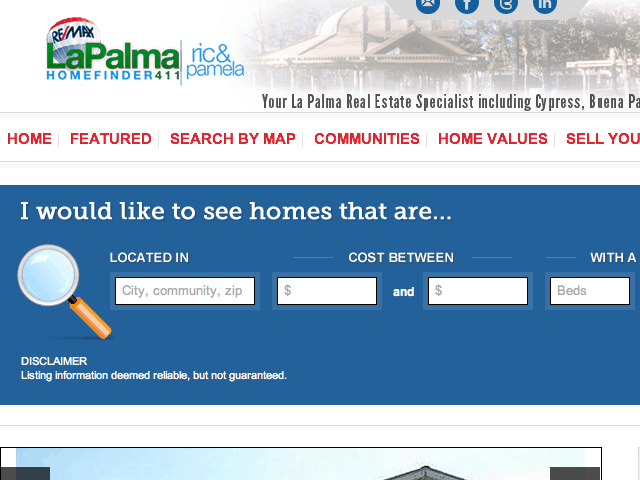 There are now 14 color schemes available on the predesigned websites that work (PDW) platform. So, no matter what your color preference, we have something to suit you. And if not, just ask us about a custom color scheme.
For our current clients, remember you can easily change your color scheme at any time by navigating to your Virtual Results theme settings menu in your dashboard and selecting a new color from the "Color Scheme" drop down.