By
Virtual Results
on April 18, 2014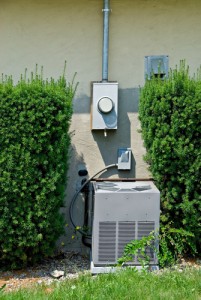 In preparation for warmer summer days, spring is the perfect time to have your air conditioner serviced by an air conditioning contractor. With regular service, air conditioning units can continue to function in the most efficient and effective way possible. Neglected units are more costly to run and deliver poorer air-cooling quality that will also lead to an air conditioning replacement or repair. If you need an ac replacement service, don't delay! Call the Year Round Heating & Air Conditioning team today to schedule your appointment.
DIY air conditioner maintenance
It is always a good practice to do hvac maintenance. Several components of your air conditioning unit are easy for you to maintain. According to the US Department of Energy, the most important item is to check your filter. A dirty or clogged air filter reduces normal airflow. When airflow is reduced, the filter no longer outputs cool air at optimum levels. In addition, the blower may force some air around the filter, so the air entering your rooms may have dust particles, pollens and other allergens that a clean HEPA filter would block.
Some air conditioner filters are reusable and can be removed and rinsed out with a hose. Others require replacement, so you may need to check them more than once during the warm season. You especially may need to replace them after times of high pollen or dust, or if your pet sheds. Some filters are located in the air conditioner unit itself, and some are located in the grates or grills. Filters in room air conditioners typically are located behind the grill that faced the room. Ductless mini-splits work by pulling hot air out of a room in the summer and pulling hot air into a room in the winter. Refrigerant both heats the air in the winter and cools the air in the summer.
Another component that homeowners can easily care for are the coils. As dirt and grime builds up on the coils, they become inefficient at absorbing heat. Clean the evaporator coils, located in the unit, annually through the help of your local heating system installation service.
Check outdoor condenser coils, usually enclosed in a cover with fins, and clean dirt and debris from the fins gently with a broom. Better yet, purchase a fin comb at a local big box retailer or HVAC dealer to clean built-up debris from your air conditioner's fins. If any of the fins are bent, they can block airflow and reduce your efficiency. The fin comb will straighten bent finds, opening up the airflow. Remove any weed or plant overgrowth from the coil casing. Trim foliage at least 2 feet away so that the condenser has adequate airflow.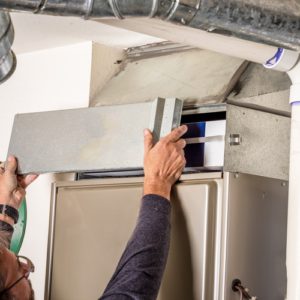 We're heading into the hottest part of the year, so it's unlikely you're thinking too much about your home's heating system. But if you're house hunting this summer or you need to upgrade to a new system, now is the time to research and understand your options. In fact, you may find that you can get a break on the price of a new heating system or unit if you have it installed in the off-season. There are several types of heating systems available to homeowners and what are the common air conditioning repairs. Here's what you need to know.
The best ac repair near me explained that if you have a room air conditioner, check the seals that connect to the window to make sure there are no leaks. Use foam window sealing strips to fill in the space so that no warm air enters around the cooled air.
If you have access to your air conditioner's drain channels, clean them with a stiff wire occasionally to make sure water deposits do not block them and cause excess humidity in your home.
When to call an expert
Call an expert hvac specialist like the ones from Stillwater ac replacement and repair services, who can provide professional ac system repair, if your air conditioning unit makes strange noises, does not cool at all, or cycles too frequently. A certified HVAC technician will inspect wiring, mechanical parts like fans and motors, and test and refill the refrigerant lines.
Servicing your air conditioning system now will insure that your home is comfortable once temperatures hit the 80s.
Compliments of Virtual Results