By
Virtual Results
on July 03, 2015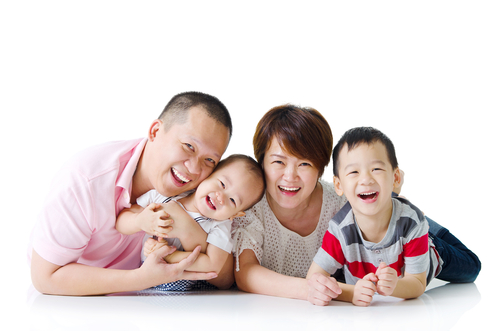 We all have our own idea of the perfect place to raise a family. We want our kids to grow up with all the opportunities available to them. That might mean a large backyard or nearby parks, great schools, sports facilities, museums or libraries. You might think a low crime rate or access to shopping should be in the mix too. But the best place for someone else may not be the best place for you.
Some factors that might make more of a difference for you could be the ones you forget to take into account:
If you check out the cities that rank highest in various surveys, they may be right around the corner from you, or halfway across the country. Before heading off to the suburbs, a new city or a new state, think about what's really important to you. Moving to the 'burbs might mean a bigger home with a yard, and great schools. But, you'll be moving away from all of your friends, so make certain the advantages outweigh what you're giving up.
Here are some of the criteria researchers look for when determining an area's "family friendliness":
Median household income
Cost of living index
Housing affordability
The percentage of homeownership
Commuter times and delays
Crime rates
School rankings
In each category, cities go up and down over the years, so check the data across several years to see if the location you're looking at fills the bill. You also need to determine which of those criteria mean the most to you. If your kids are just a gleam in your eye, you'll want to checkout if there's a child learning center, maternity ward, child care and daycare center, and toddler-friendly playgrounds. If your kids are of school age, however, you'll want to be looking for a school that offers both excellence in academics and the sorts of extra-curricular activities you child enjoys.
Of course, you can read all sorts of lists, surveys and rankings, but if you don't have an income source there, it might not be the best opportunity for you. In fact, if your children have lots of afterschool activities you may opt for a city lower in the rankings but nearer to work so that your commute is shorter and you can make it to your kid's play or pick them up after football practice. Some people believe a commute longer than 25 to 30 minutes can significantly lower your quality of life.
Sometimes, the best place for you to move and raise a family is the place you know best … and sometimes it's a place you don't know anything about. In either case, tapping into the expertise of a local real estate professional can help you find the perfect place for your brood to grow.
If you're looking to move or just want to find the best place for your family near to where you already live, we can help. We know the neighborhoods, the schools, the commute and all the other things you need to know to find the best place for you.
Compliments of Virtual Results