By
Virtual Results
on October 30, 2015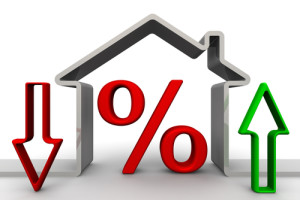 The Feds have been pretty indecisive about moving interest rates up, but the down-low is that they plan to make the move upwards in December.
No matter where you are in the market, whether you're buying or selling, or just saving up a downpayment, interest rates can inversely affect your transactions.
Here are some ways to prepare for a potential rate hike:
Buyers
Get Pre-Approved – If you're in the market for a home now, DO NOT HESITATE … get pre-approved by your lender. Different from "Pre-Qualified" (which just means that you have the potential to be approved if there are no hidden skeletons in your credit closed), a pre-approval means that a lender has investigated your background and credit history and is willing to loan you money. At the end of the pre-approval process, the lender will give you a Pre-Approval Letter indicating the amount they are willing to loan you and the most likely interest rate in current conditions.
What this does for you – Having a pre-approval letter means that you know what price home you can afford. It allows you to shop for homes at that price or lower. It also gives you bargaining power with an anxious seller. He may be willing to reduce his price for a sure thing rather than wait for a better offer and miss his chance.
When you have a pre-approval letter, your real estate agent knows you are serious about buying now and might be able to negotiate some extras for you in the transaction, too.
If you wait for interest rates to go up, you may have to settle for less house for the same payments.
Sellers
Require Pre-Approval to Accept an Offer – After you go through all the effort to negotiate and meet the requests and demands of the buyer, you don't want the transaction to fall through just because the buyer couldn't get financing. Many real estate professionals will advise you not to accept an offer, or even entertain one, without a pre-approval. The challenge for sellers is that once you accept an offer, you can't reject it in favor of a better offer that might come along. It just makes sense to protect yourself from offers falling through from lack of funding.
Not Great for Current Sales– Prepare yourself for the rate hike by knowing how much you can adjust your asking price to compensate for a higher rate. Discuss these variables with your real estate professional and have a plan of action in place.
Terrific for Future Sales – If you plan to sell your home in the future, the rate increases will be in your favor because home prices will begin to rise and you can ask more for your property than you can today. The Feds resist raising rates until they think the overall economy is improving.
Savers
Good News – Higher interest rates are good news for savers because over time the compounded interest will give you more money for that down-payment. Just make sure to keep investing in your savings plan because rate hikes typically signify that prices in all areas of the economy will rise, so you'll need a bigger downpayment for the same house.
If you need advice on buying, selling or saving for a home, let your local real estate professional guide you.
Compliments of Virtual Results