By
Virtual Results
on September 07, 2020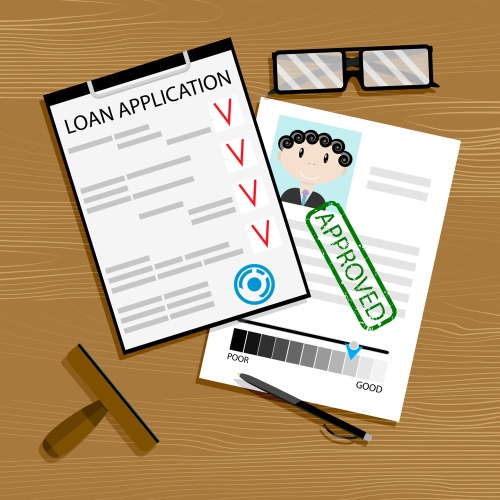 We say this often because it's so important – you must get pre-approved for a mortgage before you begin your home search. Getting pre-approved for a home loan is the critical first step on your road to home ownership. There are many reasons why your pre-approval is essential, so let's take a look at them.
It helps you get your finances in order
When you apply for a mortgage you are going to need documentation of your financial situation. You'll be gathering many documents including bank statements and tax paperwork. Getting pre-approved means that you'll have all the information you need upfront and can move forward knowing that you're in good shape. Getting your finances in order also means ordering a copy of your credit report. Many consumers unfortunately have errors on their reports, and that could cost you if you're one of them. Your credit score affects your ability to qualify and the interest rates you'll get. Make sure your credit report doesn't contain any errors, and if you find any take the necessary steps to have them removed.
It shows you what you can afford
Once you start looking at homes, you're going to be tempted to bite off more than you can chew. It's easy to get swept up in your emotions and start fantasizing about buying a home that you may not be able to afford. You can avoid this kind of disappointment by finding out early how much you can afford. There are many online calculators available that will show you what your budget should be. That way when you begin your home search you can target only those homes that fit well within your means. Buying a home you can't afford will be a source of serious stress down the line, so only looking at homes you can afford is very important.
It shows sellers that you're a serious buyer
We are in a sellers' market. Now is a great time to sell a home because buyers are flooding the market and there is a shortage of inventory. That means many buyers may be putting in offers on the same house. If you don't have a mortgage pre-approval it's very unlikely your offer will be the one the seller chooses. They want to make sure that you'll get to the closing table without any trouble. There are many ways that a home sale can derail, which is what all sellers want to avoid. And getting pre-approved shows the seller that you're a serious buyer who is ready to move forward. Getting pre-approved gives you a competitive advantage.
It can ease your mind
Finally, getting pre-approved can seriously ease your mind. Buying a home can be a stressful process, especially during a pandemic. There are already so many things to consider and worry about. When you know that you've been pre-approved it can give you more space to consider all the other things that go into a buying a home. And it will ultimately give you more confidence in yourself during the process.
Compliments of Virtual Results